IBM UK LTD
(return to homepage)
IBM Global Financing, Global Asset Recovery Services (GARS) / IBM Pre-Owned.
During my time working in IBM's GARS Europe (HQ) Operation, I managed a number of areas within the business;
• GARS Europe Broker Coordinator - I was the sole EMEA geographical focal point and SME for the European 'Used Equipment Broker Sales' process and the 'Broker Approval' process. As such, I was responsible for managing all IT Broker applicants wanting to purchase IT equipment from IBM GARS across Europe, the Middle East and Africa. The approval process involved a number of in-depth company checks to ensure the applicant brokerage was a legitimate going concern, prior to transactional engagement, to protect IBM's reputation by association.


•
Access Control
- As part of my Broker related responsibilities, I managed access to IBM's Trading platform for European Brokers as part of my continued business need (CBN) controls. Once approved, a Broker would be given access to equipment available for purchase across Europe.
• Process Management - I managed the GARS Europe, Document Library. A database for storing all of the processes and procedures used to run the European operation. In partnership with document owners, I initiated and tracked the progress of document updates, whether ad-hoc or part of a mandatory annual review. Once published I'd finally communicate the updates to the teams across Europe to ensure they were always working from up to date processes and procedures. I also ran regular CBN reporting to ensure access was limited to those requiring it.
•
Compliance Tester -
Following the Enron, WorldCom and other financial scandals of 2001/2, Sarbanes-Oxley (Sarbox or SOX) Compliance Testing was introduced. A US law requiring all public corporations to comply with a number of new financial reporting requirements. Within GARS Europe, I was one of a handful of Certified Compliance Testers responsible for the testing and reporting of non-compliances across multiple processes used within the Organisation. My testing results were reported to GARS Europe Management and Global
GARS
HQ. Testing was aimed at m
aintaining a strong, controls and audit readiness posture, via process reviews, team re-education (where necessary) and regular training.
Focused testing
resulted in numerous "SAT" audit results.
•
Inventory Pricing
- Using market intelligence, an understanding of the relationship between inventory stock volumes and external market demand/availability,
I regularly managed the
inventory pricing
updates
for the sales teams,
maximising sales opportunities and
maintaining a competitive edge
for the organisation.
•
MI Reporting - In order to keep Europe Management abreast of all the activities I was responsible for or had visibility of, I would create and present monthly dashboard
reporting
of KPIs, walking the management team through the issues highlighted and resolved within the month as well as open issues yet to be closed. I would also report directly into Global Management as part of the SOX Compliance suite of tests.
•
MS Office -
I'm fully conversant with
the MS Office suite,
regularly using applications within the suite to execute all aspects of my role. Including Microsoft Access, having created a database to manage one of the processes I was responsible for. In addition to the suite, I am also a confident user of Microsoft Visio, used to develop and update process flow diagrams and organisation charts for the European operation.
Learn more about IBM's IGF GARS
here
.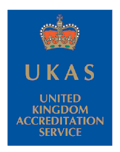 UKAS
(return to homepage)
UKAS is a not for profit company limited by guarantee. It is independent of Government and operates under a Memorandum of Understanding with the Government through the Secretary of State for Business, Energy & Industrial Strategy. UKAS was appointed as the National Accreditation Body by the Accreditation Regulations 2009 (SI No 3155/2009) and the EU Regulation (EC) 765/2008.
As a liaison officer for three busy assessment managers responsible for reviewing the policies and procedures of global clients seeking their Accreditation or Certification in a variety of disciplines...
•

I organised all aspects of client visits (accommodation, travel and scheduling), managing the calendars for each assessment manager.

•

I served as the client's first port of call for queries and questions.
•

Managed each client's case file.
•

I managed the distribution of documentation between assessor and client; throughout the process of each client working towards their Certification(s). This would include;

* Welcome packs for new applicants.
* Annual review notifications for existing clients.
* Corrective actions to be addressed following an assessment or renewal visit.
* Confirmation (with certificate) of Accreditation / Certification at the end of the process.
Working closely with each assessment manager, I was integral to the process, managing all of the administrative duties, enabling the assessment managers to focus on the client assessments and reporting areas for improvement to obtain the necessary standards.
Learn more about UKAS here.

Nationwide Building Society
(return to homepage)
•
Provided full administration support to two Commercial Property, Lending Managers responsible for issuing loans from £50K, up to £10M.
•
Prepared instructions to engage Surveyors and Solicitors.
•
Calculated, produced and issued Redemption statements to Customers looking to close their mortgage account(s).
• Requested and analysed
Customer
credit checks,
prior to issuing mortgage agreements to ensure creditworthiness.
•
Responsible for telephone and e-mail Customer support.
Learn more about Nationwide Building Society here.

Barclays Bank Plc
(return to homepage)
•
Responsible for processing In and Outbound payments: domestic, international, business and personal.
•
Face to face Counter Service, Branch Cash Management, First Cashier (supervisory role managing the counter operations).
•
Personal Banker providing 'needs related selling' of personal customer products e.g. current and savings accounts, loans, debit/credit card applications, mortgage referrals, insurance (home, motor and travel).
•
Fostered relationships with local businesses to promote Barclays' services over competitor offerings.
•
Managed Customer account transfers from other financial institutions into Barclays.
Learn more about Barclays
here
.